Take help of our Online Marketing to Escalate your Brand Value
Digital Marketing
We have a team of offshore developers ready to be hired to fulfil WooCommerce development needs of a business. We have customised offerings to offer irrespective of what you need and you soon get to realise that when you hire WordPress developers on board with us.
We have a great deal of things to offer in our online marketing bouquet. Let us have a look at what we can do for you.
Our Internet Marketing Services

Getting a digital reach is a fairly organised process requiring a disciplined approach. Hence, we do a lot of things so that we leave no stone unturned in helping our clients shine.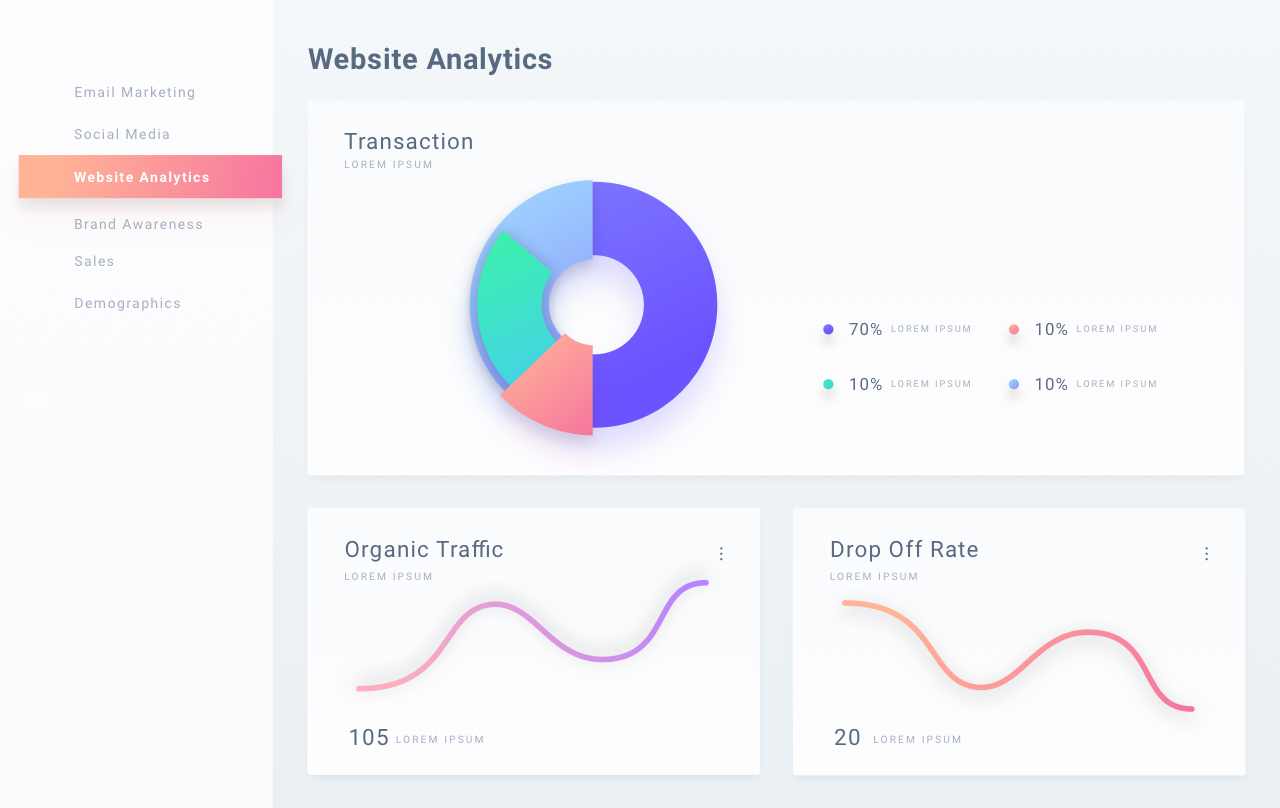 Marketing Can Be Overwhelming. The Good News Is, You Have Options.
COMPETITOR ANALYSIS
Competition analysis involves identifying underlying strengths, weaknesses, scope of opportunities, and areas of threats, which we thoroughly do by keeping track of actionable insights via competitor online presence reports and their ongoing performance.
CONVERSION RATE OPTIMIZATION (CRO)
It is all about keeping a sharp eye on how well the visitors visiting a site are getting converted, and this can be known from KPAs like region wise visitors, bounce rate, click through rate, conversion rate, and few other key criterion.
SEARCH ENGINE OPTIMIZATION (SEO)
We use a dozens of on page and off page SEO tactics to build high quality authority links on sites with dominating page ranks and domain authority among visitors.
VIDEO MARKETING
Videos do appeal big time especially when they have the elements of creativity, interactivity, simplicity, and resolution. Our videos not just look professional, but do fulfil all these elements to connect on both emotional and practical level so that our videos do strike a right chord with both minds and hearts.
CONTENT MARKETING
Craft absolutely spot on content such as web pages, weblog articles, guest blogs, social media, press releases, micro content, technical manuals, white papers, email newsletters, e-books, landing pages, reviews, and so much more so as to establish reputation management on Google.
PAY PER CLICK (PPC) MARKETING
Ever looked at those sponsored ads on Google, Facebook, Instagram, Linkedin, Twitter, and so many other third party advertising networks? Well, that is what we handle as almost half of the visitors entering a query on search engines are on paid ads.
SOCIAL MEDIA MARKETING
Needless to say we make use of top social networks like Facebook, Instagram, Linkedin, Twitter, YouTube, Pinterest, etc. to establish a long lasting user base.
LOCAL SEO
People tend to search locally for their day to day needs and we help businesses to localise on search engines so that its easier for users to find products or services locally in a seamless manner as per a specific region, country, city, or area.
Let's Get Started
Ready To Make a Real Change? Let's Build this Thing Together!